For any regulated firm to thrive or at least survive in the medium- and longer-term, consistent investment needs to be made in the risk, compliance and control functions. Our latest Cost of Compliance Survey reveals what's driving those costs and details important key trends.
Increasing numbers of compliance leaders are expressing regulatory fatigue due to:
Increased accountability amidst an ever-escalating volume of regulation
The added pressure of being exposed to record fines for noncompliance
It has never been more vital for boards to continue to support the compliance function and senior leadership with the budget, resources and tools to help ensure a culture of transparency, trust and adaptive change throughout firms.
Over the next 12 months, compliance budgets are expected to be: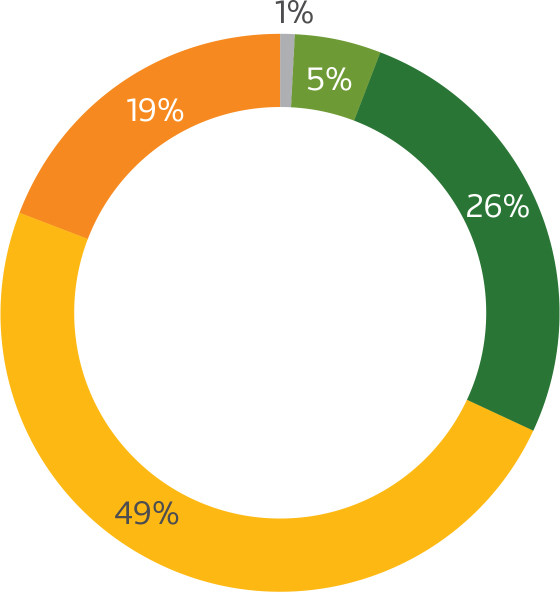 Significantly less than today
Slightly less than today
The same as today
Slightly more than today
Significantly more than today
Increased cost of compliance
While building a skilled, high-quality compliance function is expensive, it will be one of the best investments for a firm and its senior managers. Many firms have increased their compliance staff, but there is a growing need for more truly skilled compliance officers. Over two-thirds of firms in our annual survey are expecting skilled staff to cost more.
Complex regulatory change
The speed and sheer breadth of regulatory change is an ever-present challenge for firms. According to our survey, 70 percent of respondents expect an increase in information published by regulators and exchanges.
Broadening compliance remit
Technology, IT risk and issues relating to cybercrime and resilience are beginning to affect the compliance arena. For firms, cyber risks are multifaceted and must not simply be left to the IT function. Compliance functions need to be engaged in the consideration of risks to the business (and by association the potential effect on their customers) from an attack on the wider financial services infrastructure, as well as the implications of a direct attack on the firms themselves.
Read more at Cost of Compliance Survey 2015 report