How does a large global business think and act like a start-up?
Thomson Reuters + Communitech
By partnering with innovators and disruptors to create and accelerate the next big ideas and businesses.
Thomson Reuters Labs around the world collaborate with start-ups to rapidly prototype and validate solutions using data science and lean techniques, and with customers to solve big problems and challenges. Working with external partners, Thomson Reuters Labs are active members of regional innovation ecosystems, creating world-class solutions for our customers.

Thomson Reuters Labs – Waterloo Region in Ontario, Canada, enjoys a vibrant partnership with our site host, Communitech. This industry-led innovation center of nearly 1,000 companies is at the heart of the Toronto-area innovation and technology community.
The Lab has two primary objectives:
Innovation through applied research and experimentation on Thomson Reuters vast and unique data sets, helping to produce solutions for Thomson Reuters customers.
Collaboration with academics, students and start-ups to put new technologies into practice, and meet the business challenges faced by Thomson Reuters customers.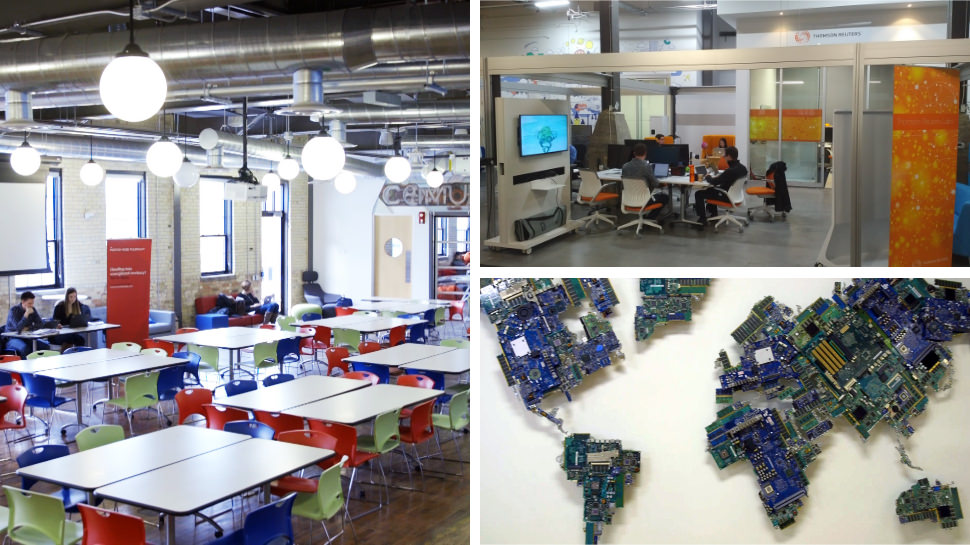 Working closely with colleagues across the company in our financial and risk, legal and tax and accounting businesses, in 2016 the Lab partnered on numerous initiatives with start-ups, including:

An exclusive joint initiative to bring Tax Foresight, a new suite of artificial intelligence-based tax case outcome predictors, to Canadian corporate tax professionals, tax preparers, accountants and tax lawyers on the Thomson Reuters Taxnet Pro® platform.

The first fully integrated platform for the bond origination market that directly connects corporate and government issuers with dealers, institutional investors and select retail investors.

The first commercial big data platform for financial data, used to deliver innovative data management and analytic solutions to participants in the brokerage ecosystem including trading groups, exchanges, data vendors, regulators and brokerage firms.

The growing Thomson Reuters Labs network
The Lab in Waterloo is one of six around the world.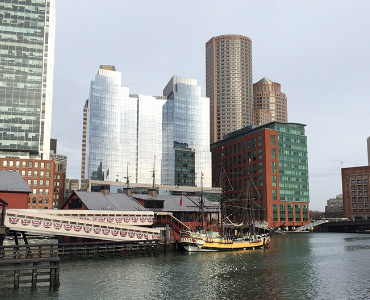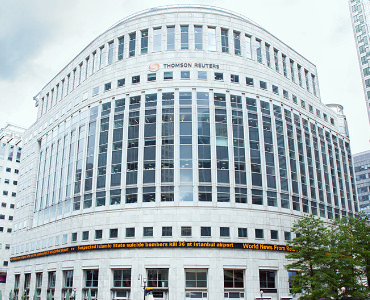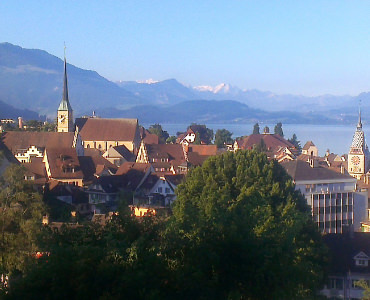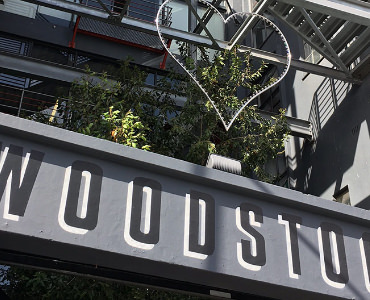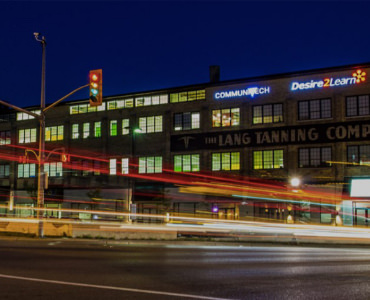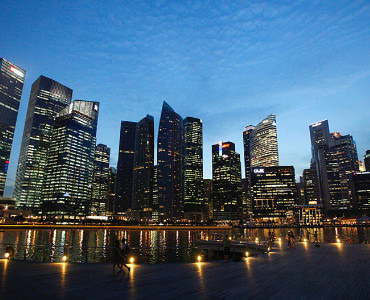 Partnering in research and talent
The Canada Lab also partners closely with the University of Waterloo, with its extraordinary pool of mathematical and computer science talent. Students and faculty gain opportunities for research, innovation and start-up projects; entrepreneurial contests; and mentoring. The university connection also involves Thomson Reuters in the school's elite co-op program.
Wide-ranging collaboration
Thomson Reuters and the University of Waterloo have joined forces to fuel breakthroughs in data science and develop the next generation of global entrepreneurial leaders.
A Thomson Reuters-funded Research Chair in Data Cleaning from Theory to Practice supports initial research into new methods for storing, cleaning and curating data, as well as overcoming the problem of data silos to help businesses make better use of their data.
A joint collaboration on the Problem Lab with the Conrad Business, Entrepreneurship and Technology Centre at Waterloo helps students find and understand important problems – the critical, but often overlooked, first step of entrepreneurial innovation.
The Thomson Reuters Labs – Waterloo Region has also created four positions for undergraduate and graduate-level Waterloo students (three co-op positions in UX design, data science and start-up engagement, and a Ph.D. internship in data science). Another full-time position is coming for a master's or Ph.D. graduate.

Toronto Technology Centre
Thomson Reuters further announced in 2016 our creation of a new Technology Centre in Toronto, to incorporate cognitive computing and artificial intelligence into our next generation of products. Part of our broader strategy of networked Labs around the world (including Waterloo), this initiative will connect with Communitech as well as local start-ups, while our data scientists leverage the technology corridor connecting the Waterloo region to Toronto.
The Toronto Technology Centre will allow Thomson Reuters to co-locate technology talent to drive productivity, increase flexibility and encourage cross-enterprise innovation. The Toronto-Waterloo Region Corridor is one of the largest technology clusters in the world and offers a rich mix of emerging and mature technology talent, and a robust pipeline of graduates from local universities. Proximity to large and strategic customers will also enable rapid, customer-driven innovation, particularly in Toronto's fast-growing FinTech community.