Scroll
Know
Our customers participate in the most important conversations in a fast and complex world every day. As professionals, they navigate markets, risks and regulations; shape and manage legal systems and tax jurisdictions; protect innovations and drive scientific discovery. Their work is important and their decisions matter. And common to them all is the need to know.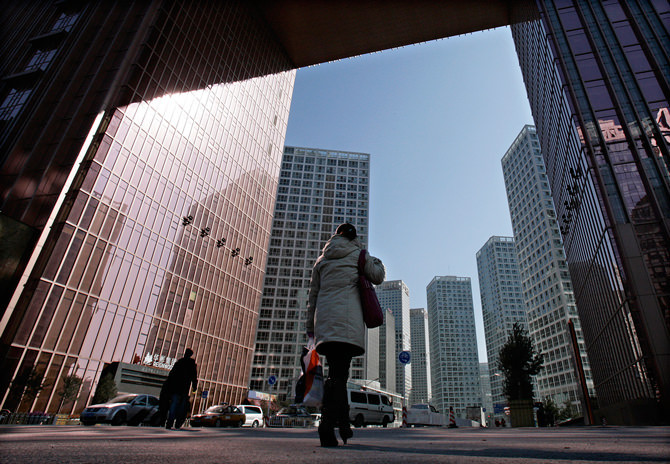 Professionals today need more. More than information, data and news. More than speed. More than mobile access. They need insight, analysis and context. Solutions that simplify, clarify and deliver competitive advantage, providing confidence to act on what they know. And millions of professionals from every part of the global economy rely on Thomson Reuters for what they need to know to understand critical issues, solve tough problems and adapt to dynamic change.
During 2014, the risks of global fraud and rising terrorism; the multi-stage recovery of world markets and the opening up of China; the significant shift in oil prices and the increasingly urgent focus on climate change and energy alternatives; and the economic and social impacts of an aging world population and Alzheimer's disease were just a few of the challenges and opportunities facing our world. It was a year in which knowing more — who, what, why and how — was critical to informed decision making and successful outcomes.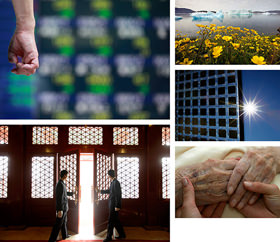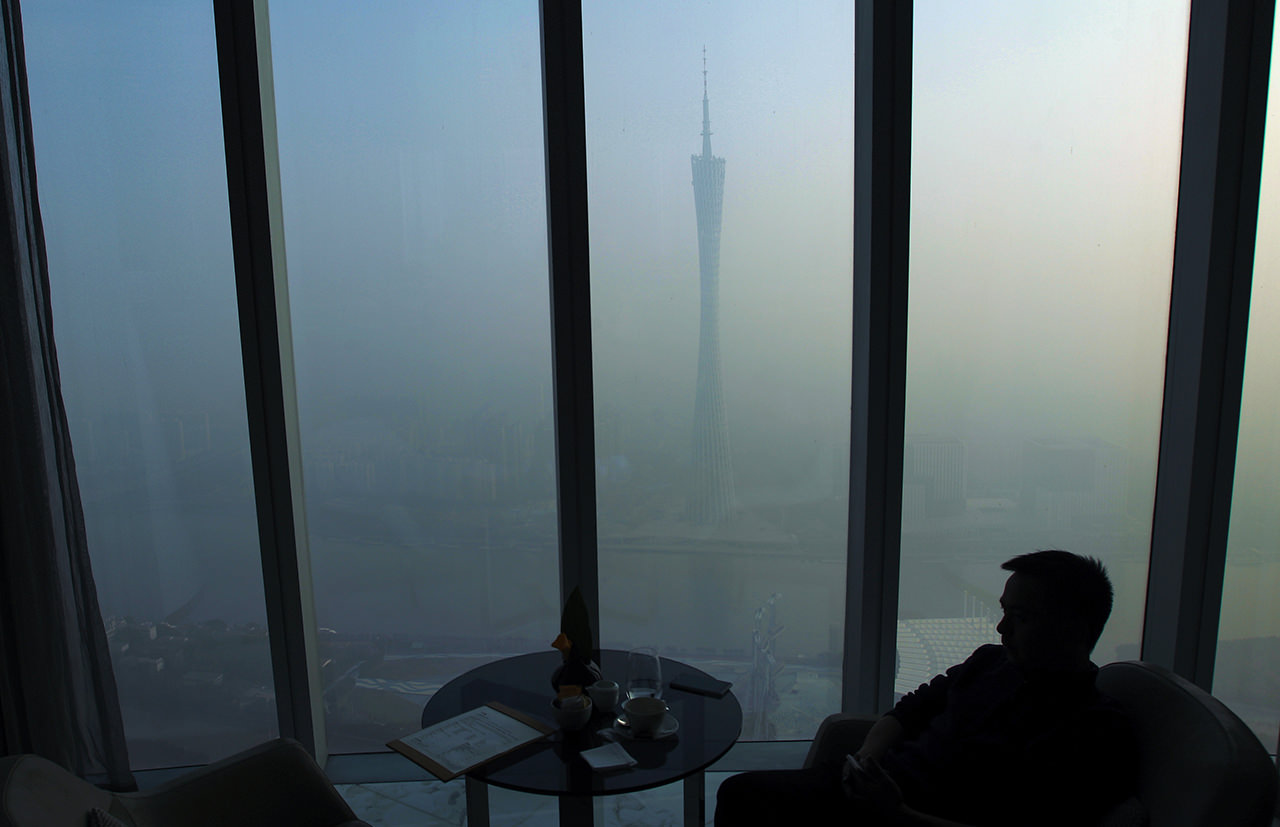 Know Who
Out of the Shadows
Professionals today must manage counterparty risk, know-your-customer requirements and supply chain security. Criminals and illicit networks increasingly mask themselves as legitimate business entities, and association with them — knowingly or not — exposes organizations to the risk of regulatory sanctions or fines. This can lead to irreparable reputational damage, often more devastating than a breach of compliance. Knowing who we are really dealing with — and uncovering risks associated with sanctions, organized crime, fraud, money laundering, bribery and country — is critical.
It's a complex and expensive task. Know-your-customer regulations can slow the process of opening and onboarding a new client by as much as six months — adding significantly to the administrative burden faced by financial institutions and their clients, resulting in increased workloads, skyrocketing costs and delays for organizations attempting to access funds. Our Org ID KYC Managed Service and World-Check third-party risk intelligence help professionals manage identity verification, accelerate client onboarding and demonstrate regulatory compliance.
Similarly, professionals at law firms, corporations, and government and law enforcement agencies at federal, state and local levels lead investigations into insurance, healthcare and government fraud; work to improve corporate security; and conduct financial due diligence and collections. CLEAR, our cutting-edge investigative platform, provides the tools to know who … and find them.
By making public records more accessible, searchable and transparent, CLEAR enables professionals to find known associates and locations, hidden assets, criminal backgrounds and more. It has helped our customers to crack cases spanning corporate, healthcare and insurance fraud; locate fugitives and uncover drug rings; identify individuals responsible for child abduction and pornography offenses; and disrupt a threatened school shooting.
Know More

Risky Business: The Global Threat Network and the Politics of Contraband, released in conjunction with the Combating Terrorism Center (CTC) at West Point, uses our World-Check database to examine the connections among those who produce and profit from illicit activities.

Good global supply chain management needs to be robust enough to expose weak links that may be hidden within a complex web of relationships and interrelationships. Risk managing director Phil Cotter writes on The Weakest Link in Thomson Reuters Exchange magazine.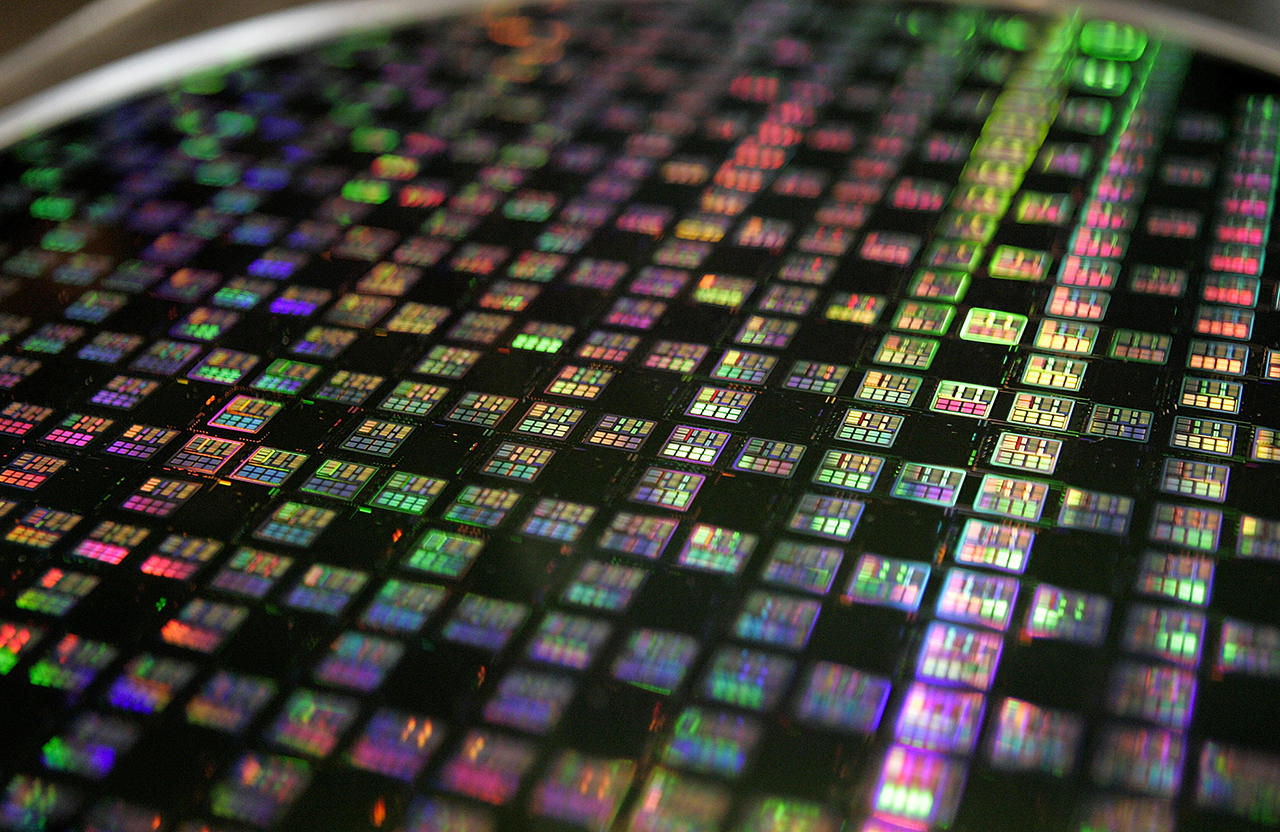 Know What
Opening Opportunity's Gates
As deal activity resurged around the world in 2014, global investment banking fees across mergers and acquisitions and capital markets activity saw a nearly seven percent increase over last year and their strongest annual period since 2007. China's 37.4 percent increase over the previous year was just one measure of the enormous changes afoot.
A Surge in Global Deals
Investment banking fees rise; global total hits US$90 billion, up 6.8 percent year over year
Source: Thomson Reuters Deals Business Intelligence
Countries displayed were among the top nations in IB fee activity for the period.
In 2014, China became the world's largest economy and the renminbi (yuan) became the second-most-used currency in the world for trade finance. The launch of Shanghai-Hong Kong Stock Connect, a major step forward for China cross-border investment, is part of significant financial reform that seeks to bring globally accepted governance standards to the country's capital markets and financial institutions. And Alibaba's US$25 billion IPO on the New York Stock Exchange was the largest in history, joining four other China-based companies among the world's largest IPOs.
To capitalize on global change and opportunity, professionals need to know what is happening in the global economy. They rely on the precision and accuracy of their news, data, trends and analysis to make informed decisions. For more than a year before the landmark Alibaba IPO, Reuters Breakingviews published ongoing and unique insight and commentary on the online retailing giant, and we provided seamless support for our customers through Eikon and Elektron from the opening bell on the first trading day.
China, Alibaba, Global Deal Trends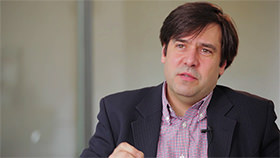 Rob Cox, Global Editor in Chief of Reuters Breakingviews, talks about covering some of 2014's biggest stories
Doing business globally also means professionals need to know what the rapidly changing regulatory rules are and our Regulatory Intelligence provides them with an average of 155 alerts daily. Legal professionals need tools to navigate within and across borders, and solutions like our global Westlaw platform support top firms and corporations alike, wherever they do business. Tax professionals need to know what jurisdictions and codes apply to their business activities, and our Checkpoint Catalyst and ONESOURCE provide efficient and intuitive tools to research and manage tax complexity and compliance at local, federal and international levels.
Know More

The Reuters Breakingviews ebook, Alibaba and the Twelve Digits, takes a closer look at China's e-commerce giant and the spectacular growth story that led to its historic 2014 initial public offering.

Our white paper, The Through Train: Stock Connect's Impact and Future, published in partnership with ASIFMA, examines the implications of, and outlook for, the recently launched Shanghai-Hong Kong Stock Connect initiative.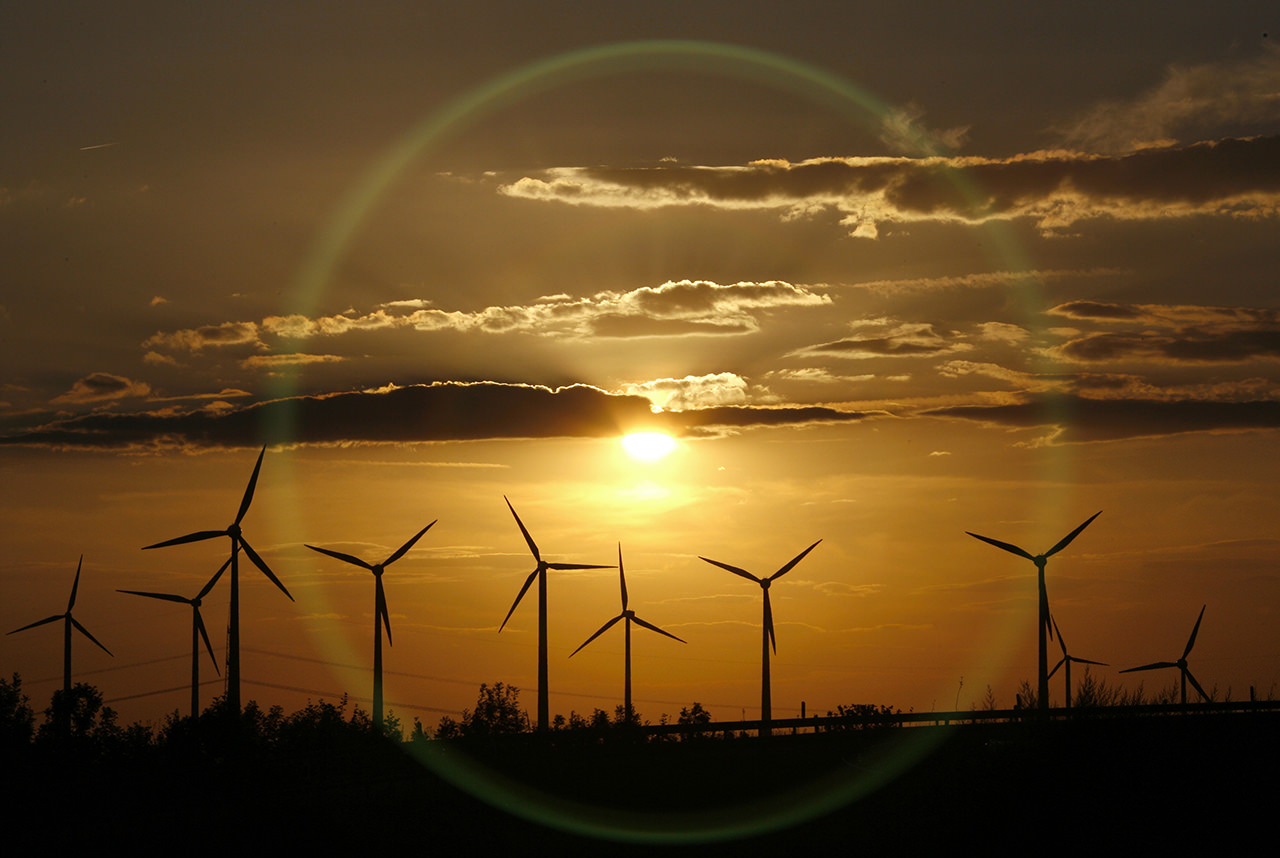 Know Why
Balancing Energy and the Environment
The context around events, the causes behind trends and the connections between the things we know all help professionals to understand the bigger picture, the nuance and potential solutions. Perhaps nowhere is the importance of "knowing why" more apparent than in the interplay of world energy markets and the increasing urgency of climate and environmental issues.
As oil prices plummeted in 2014, affecting everything from geopolitical relationships to the price of goods, our customers needed answers on developments as varied as key impacts on the global supply chain to the latest innovations and developments in renewables. From interactive maps enabling them to track global energy alongside prices, news, market reaction and analysis in Eikon to our IP & Science business solutions and analysis of the future of solar and wind alternatives, we support professionals in understanding and acting on critical energy trends.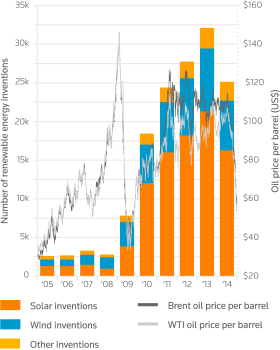 Global energy needs and decisions, however, are part of a more complicated picture. While the United Nations urged limits on greenhouse gas emissions to curb rising global temperatures, our Global 500 Greenhouse Gases Performance 2010-2013: 2014 Report on Trends showed that emissions from the world's top 500 companies actually rose in the past few years.
Through context, connection and insight, we help professionals know why changes are occurring in world energy, identify and develop alternatives, and monitor the environmental impacts of energy.
Bringing the Balance Between Environment and Energy into Focus
Know More

Our Global 500 Greenhouse Gases Performance 2010-2013: 2014 Report on Trends provides data and analysis of greenhouse gas (GHG) emissions for the world's 500 largest businesses.

Our Reuters report, A Brief History of the Oil Crash, examines the causes of the oil price free fall and the possible consequences for this global industry.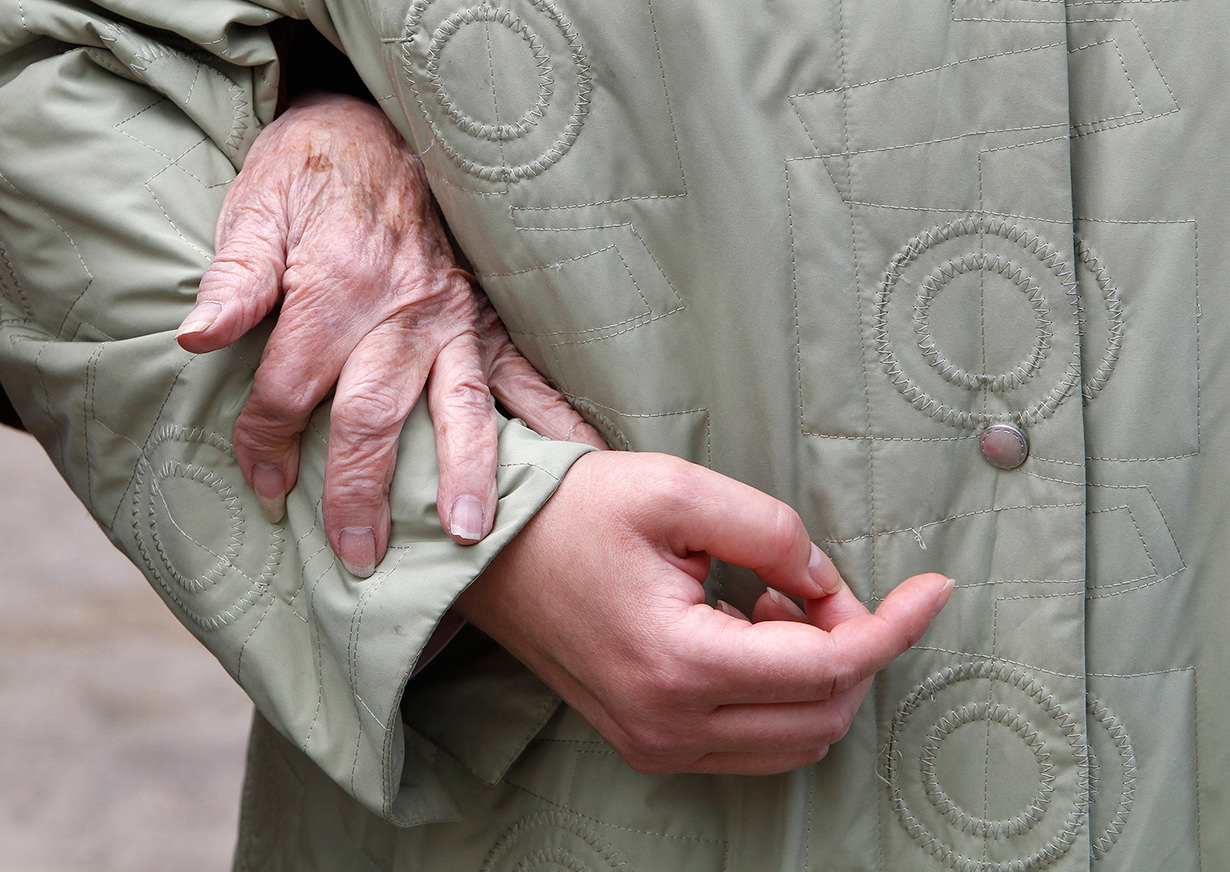 Know How
An Aging Population and Increasing Dementia
As headlines focused on the Ebola crisis in 2014, another staggering global health challenge accelerated. The aging of the world's population portends many challenges ahead. The greatest of them, dementia, knows no borders and currently has no cure. Alzheimer's, the most common form, already affects 44 million people worldwide, and that number will reach 135 million by 2050, according to Alzheimer's Disease International. A disease with terrible human and social costs, it has the potential to bankrupt world health systems and also carries great economic risk: a projected one percent drag on global economic growth in lost productivity, as well as the costs of caring for those affected. Knowing how to manage that future and drive development of strategies to deal with the disease (and invest in the most promising ones) will be one of the greatest challenges — and opportunities — ahead.
As baby boomers enter their later years, more and more scientific research funds will be directed toward afflictions they may encounter and genetics is one of the highest-potential areas of inquiry today. Understanding how the human genome and genetic mutations play a role will enhance detection and prevention of neurodegenerative diseases such as dementia and Alzheimer's. Ongoing analysis of Thomson Reuters patent and citation databases indicates that studies of genetic mutations causing dementia, coupled with improved detection and onset-prevention methods, will significantly improve diagnosis and treatment in the next 10 years. Through solutions like Cortellis, we support commercial, government and academic research and development professionals in the race to beat this daunting condition.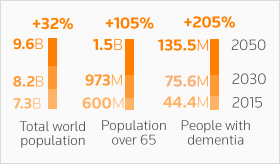 Aging population, increasing disease
The world's population is graying as it grows — the number of people over 65 will more than double by 2050, contributing significantly to the rise in dementia cases.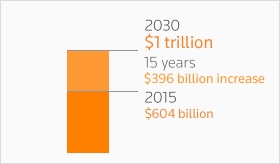 Greater — and growing — economic cost
The estimated annual worldwide cost of dementia is at least US$604 billion — projected to rise to US$1 trillion by 2030. In some high-income countries, one-third to one-half of people with dementia live in resource- and cost-intensive residential or nursing homes.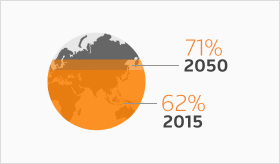 Greater burden on developing nations
Sixty-two percent of people with dementia live in developing countries, which is expected to rise to 71 percent by 2050.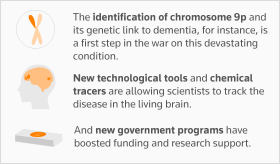 The search for causes and cures
The scientific and medical research communities are racing to develop solutions to this global issue:
The identification of chromosome 9p and its genetic link to dementia, for instance, is a first step in the war on this devastating condition.
New technological tools and chemical tracers are allowing scientists to track the disease in the living brain.
And new government programs have boosted funding and research support.
All of these factors could lead to a decline in dementia by 2025.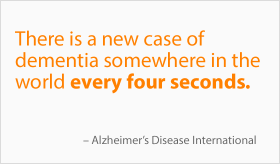 Aging population, increasing disease
The world's population is graying as it grows — the number of people over age 65 will more than double by 2050, contributing heavily toward the rise in dementia cases.
Sources: Thomson Reuters, Alzheimer's Disease International, Discover Magazine, Pew Research Center, United Nations, World Health Organization and World Bank
Know More

Our analysts identify rapid progress and emergent trends in scientific research and technological innovation, gauging the advances most likely to reduce dementia by 2025.

Our infographic, Alzheimer's Disease: The Latest Scientific Research & Innovation, provides a glimpse into the time, effort and money being dedicated to the disease as well as who the key players are.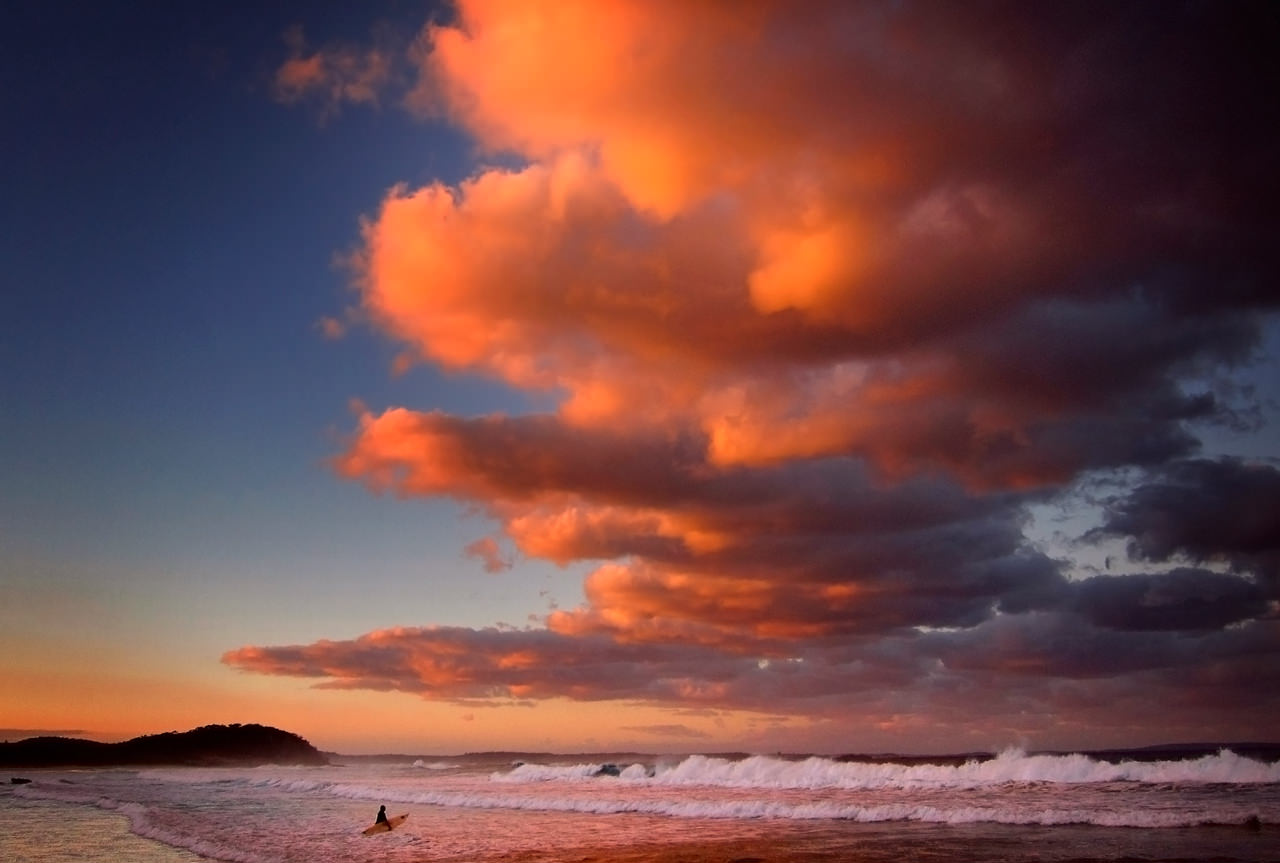 Know More
Know Thomson Reuters
As powerful technological, economic, regulatory and social forces present unprecedented challenges and opportunities to professionals around the world, Thomson Reuters enables our customers to act with confidence by delivering unparalleled breadth and depth of content, intuitive technology and insightful people.
For more than a century, we have provided trusted news, information and solutions to professionals whose decisions matter and who absolutely have to get it right. Serving nearly every segment of the global economy, from banks and law firms to multinational corporations and governments, we provide local knowledge and global reach in 140 countries and 19 languages. Our Trust Principles of integrity, accuracy and freedom from bias guide everything we do and ensure that our 20 million customers know they can count on us.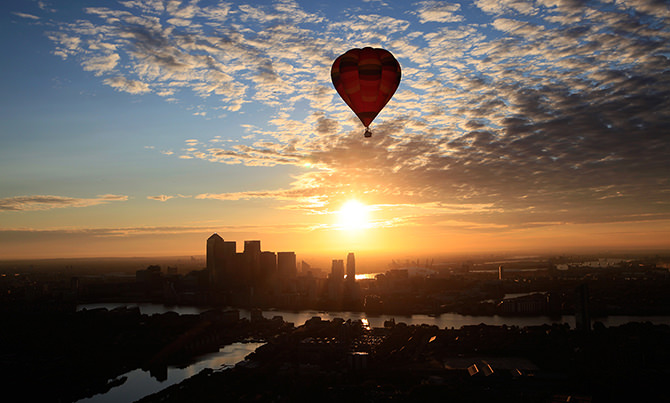 Designed and built for professionals by professionals, our solutions serve the way our customers work today because our people come from the very industries we serve. We understand what professionals need to know, and that enables us to deliver tailored, contextualized and actionable results.
Our work helps to foster a more transparent, efficient and prosperous world. Through both our commercial and philanthropic efforts, we promote the rule of law, power financial markets, help governments operate more efficiently and fuel the engine of scientific discovery.
Our customers rely on knowing – the who, what, why and how – to make critical decisions in the global economy. We are proud to serve them and to help them to succeed everywhere they do business.
Know Thomson Reuters